What you will find here.
What's New.
Lightworker Meetings
1st Thursday of every month 7pm - 9pm £5 Ring to confirm.
Founded by Andrea Nyland BSc Hons, Earth Angel School of Healing offers a unique perspective on healing which you can find nowhere else.
Andrea's philosophy on life and healing is such a joy to behold.
It is now possible to purchase Gift Certificates, redeemable as part or full payment for any Therapy or workshop offered by Earth Angel Healing. They are offered in multiples of £5.00
Current therapies offered are: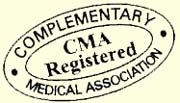 Current workshops offered are:
Andrea is always happy to discuss your needs and you are welcome to phone her on: 07740663875